Peace In The Pages
Marjorie Broward Memorial Award Honoree: Principal Paula Findlay, Arlington Elementary School
Read USA Inc.
September 6 2023
READ USA is honored to feature our 2023 Peace in the Pages Marjorie Broward Memorial Scholarship Award Honoree, Principal Paula Findlay of Arlington Elementary School – a passionate supporter of reading and READ USA!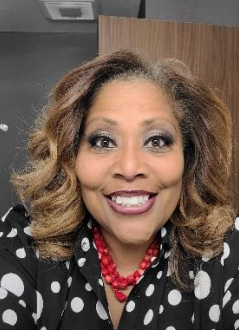 Principal Findlay grew up in Jacksonville's Historic Eastside, and her grandmother had a daycare in her home on 12th Street. As the second oldest grandchild in a large family, Paula often helped her grandmother by playing school and teaching her younger cousins. That foundation created a love for learning, teaching, and most importantly, helping children succeed.
Now, after nearly 30 years as an educator, she says she has increased her large family by a thousand-fold, as she considers her students a part of her family. Principal Findlay is known for her contagious enthusiasm and walking the halls of Arlington Elementary wearing her tall, wide-brimmed READ hat and a READ JAX T-shirt with the words "20 Minutes a Day Paves the Way." READ USA fully embraces Principal Findlay's unwavering dedication to her students and to uplifting lives through literacy.
"I love what READ USA is doing in my school," Principal Findlay says. "I love it, love it, love it! The fact that teenagers are working with my elementary students – teens who look like them and truly care … I've seen the improvement. Their excitement is tangible! We are all doing the best we can for this community, and I thank READ USA for all you are doing for my Dolphins!"
READ USA established the Marjorie Broward Memorial Scholarship Award to honor Marjorie Broward, a lifelong educator dedicated to literacy, and presents the award to a school leader who exemplifies Mrs. Broward's commitment to service, community, and the common good. Mrs. Broward established libraries all over the globe and, closer to home, initiated JAX READS and many other book-related projects during her 95 years on this earth. The Resident Community News published a story about Mrs. Broward in 2017, which you can read here.
Read more about Principal Findlay here.
You can also read more about our 2023 Peace in the Pages event, presented by David & Monique Miller, which will take place on Sept. 28 from 11 a.m. to 1 p.m. at TIAA Bank Field, here.
It's not too late to donate and attend! Donors who support READ USA at $1,000 a year or more receive several benefits, including seats at Peace in the Pages. You can become a READ USA donor today by clicking here.
WATCH: Mr. Tim Cost, JU, Discusses, "This is a Knowledge Economy."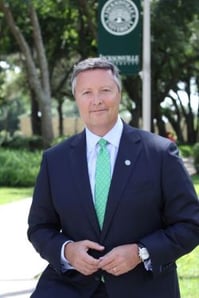 "What you're trying to do is spark interest. You're not trying to answer the question, you're trying to pose the question to young people."
Mr. Tim Cost, president of Jacksonville University, sat down with READ USA to discuss his thoughts on literacy and the role it plays in student development, all the way through college and beyond.
WATCH his insightful one-minute video clip where he discusses how Jacksonville is now a knowledge-based economy: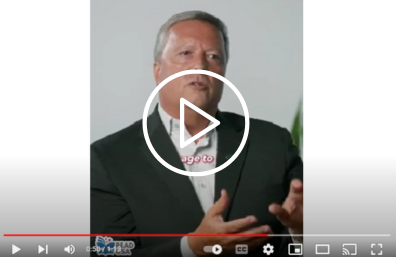 ---
READ USA Team Celebrates National Read a Book Day
Today – September 6 – is National Read a Book Day!
Naturally, our team at READ USA seized the opportunity to celebrate! Staff members and READ USA volunteers visited several Duval County Public Schools today to read aloud to students. Many thanks to the principals, teachers, and students at these elementary schools who welcomed our team, and a special thank you to our volunteers who took their personal time to join us! We always enjoy any opportunity to be in classrooms across the county and share our love for our two favorite things: books & reading!
Thank you to our volunteers Rick & Josephine Devine for joining Dr. Barbara Lacey, our Book Programs & Family Engagement Director, to read books to first graders at Mamie Agnes Jones Elementary School.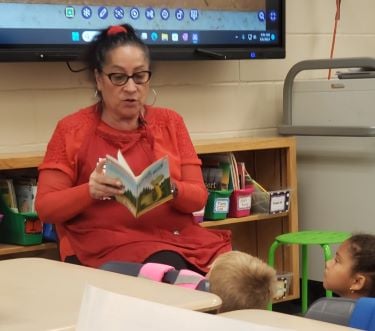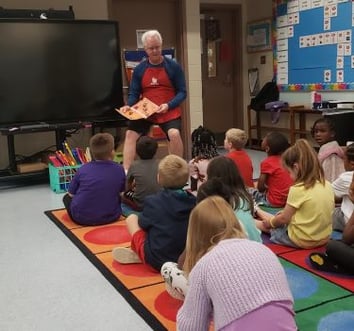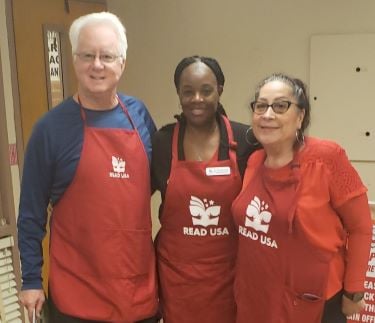 Long-time READ USA volunteers Susan Brandenburg and Gayle Adams joined our CEO Dr. Rob Kelly to read books to first and second graders at Arlington Elementary!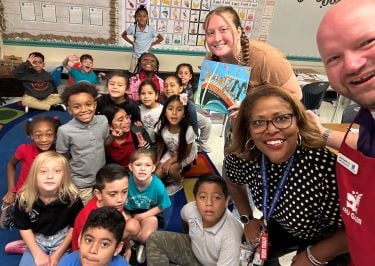 Finally, volunteer Lenora Wilson was accompanied by our Chief Programs Officer Tabetha Cox and Programs Supervisor Sophia Oliveira to read books to VPK, kindergarten, first, and second graders at Lake Lucina Elementary!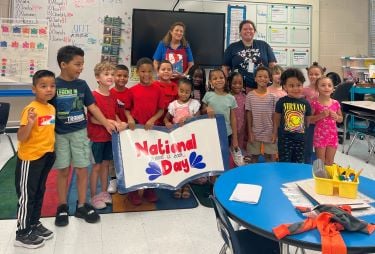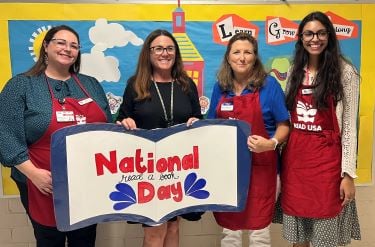 READ USA is very grateful for our team members and volunteers, and the schools and students who welcomed us on National Read a Book Day!
If you're celebrating National Read a Book Day today, TELL US! Take a photo, post to social media, and tag READ USA:
---
Fall Tutoring Kicks off Next Week!
On Tuesday, Sept. 12 next week, READ USA and more than 100 teen tutors will kick off the Fall Tutoring Season at seven DCPS Elementary Schools!
READ USA is thrilled to embark upon a fresh new semester of helping elementary students improve their literacy skills at these elementary schools:
Arlington Elementary
Beauclerc Elementary
Hogan-Spring Glen Elementary
Lake Lucina Elementary
Long Branch Elementary
Mamie Agnes Jones Elementary
S.A. Hull Elementary
We will host our second two-day Literacy Tutor training this coming weekend, ensuring all our teen tutors can hit the ground running next week!
Curious what happens during READ USA tutor training? Check out the story from last week's newsletter in case you missed it.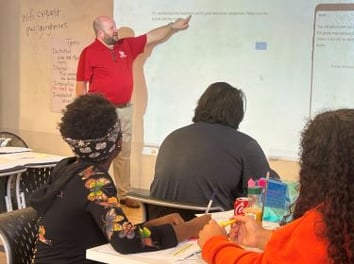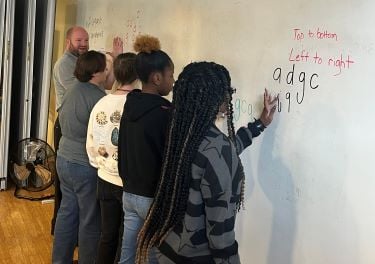 ---
VISTA: Volunteers in Service to America
READ USA still has a few open VISTA service positions and it's not too late to apply!
Through the AmeriCorps VISTA program, members receive a living allowance, an education award, professional development training and support, and healthcare benefits by serving in a one-year support role.
READ USA has several opportunities help us grow and improve the lives of even more children and teens in our community:
Interested to learn more? Visit the Apply section of our website: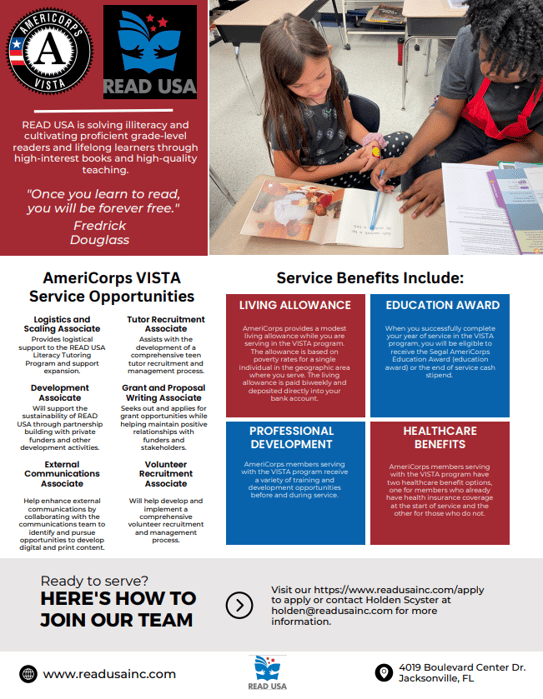 ---
Children's Book: Children's Book: The Together Tree, by Aisha Saeed
Illustrated by LeUyen Pham
The Together Tree is a beautifully illustrated picture book that tells the story of a young boy named Rumi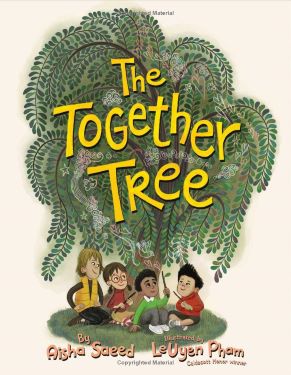 who changed schools in the middle of the school year. At Rumi's new school, he does not feel like he fits in with his classmates and he is very sad. During recess, he found a haven under a willow tree where he would sit and draw pictures with a stick. Each day that passed, his classmate Asher would bully and tease him. One day, Asher threw a stone and hit Rumi and his classmates came to Rumi's defense. From that day forward, they sat beneath the willow tree with Rumi and drew pictures and played.
The Together Tree is an important story about standing up for others in the face of intolerance. The issues of bullying in schools are prevalent and ever-present. This story equips students with tools to overcome bullying and build friendships.
The Together Tree captures the message of forgiveness when one has been mistreated. There are several lessons that resonate throughout this story: kindness, acceptance, and diversity. All of Rumi's classmates soon learned that when sitting under the willow tree differences are embraced and all are welcome.
Submitted by Dr. Barbara Lacey-Allen, Book Programs & Family Engagement Director
---
Parent Education Corner:

Helping Your Child with Homework

Homework is an opportunity for children to learn and for families to be involved in their children's education. However, helping children with homework isn't always easy.

Children need to know that their family members think homework is important. If they know their families care, children have a good reason to complete assignments and to turn them in on time. You can do many things to show your child that you value education and homework.

Here are some tips to guide the way:
Know the teachers and what they are looking for. Attend school events, such as open houses and parent-teacher conferences to meet your child's teachers and ask about their homework policies.
Set up a homework-friendly area. Make sure your child has a well-lit place to complete homework. Keep supplies – paper, pencils, glue, scissors – within reach.
Schedule a regular study time. Some children work best in the afternoon following a snack and play period; others may prefer to wait until after dinner. Try to keep the scheduled time consistent.
Keep distractions to a minimum. This means no TV, electronic devices, or loud music.
Make sure kids do their own work. They won't learn if they don't think for themselves and make their own mistakes. Parents can make suggestions and help with directions. But it's a child's job to do the learning.
Be a motivator and monitor. Ask about assignments, quizzes, and tests. Give encouragement, check completed homework, and make yourself available for questions and concerns.
Praise their work and efforts. Post a successful assignment or art project on the refrigerator. Mention academic achievements to relatives and friends.
Following these simple tips can make a big difference in your child's success in school and demonstrate to them that their education is a priority.
"At the end of the day, the most overwhelming key to a child's success is the positive involvement of parents."
-Jane D. Hull
From Nemours KidsHealth.
Submitted by Kathi Hart, Tutoring Program Content Specialist
Do you have any questions or ideas for the Parent Education Corner? Anything you'd like to learn? Let us know here!