61% of low-income homes have zero (0) books in them.
(U.S. Department of Education)

2/3 of the achievement gap between higher and lower-income youth can be explained by unequal access to books.
(Alexander et al, 2007)
READ USA understood that book choice, access and ownership are critical factors in helping children reach
grade-level reading proficiency.
READ USA organized its first free book fair for students at George Washington Carver Elementary School in 2011. Since then, READ USA has held hundreds of book fairs, putting thousands of free, new, colorful and culturally sensitive titles into the hands of elementary school students across Duval County. Each year, READ USA organizes an average of 100 free book fairs in elementary schools.

By organizing free book fairs in every Duval County Public Schools (DCPS) elementary school, READ USA is leveling the playing field in under-resourced communities by providing students of all economic backgrounds the opportunity to build their own at-home library.

In addition to free book fairs, READ USA hosts Literacy Locker Rooms in partnership with the Jacksonville Jaguars, the local NFL team. READ USA provides free books to elementary schools and Jaguars players team up with children to read books together.




To date, READ USA has distributed more than
675,000 books

to over

215,000 students

in need.
However, we cannot do all this alone. It takes financial investment from our generous individual and corporate sponsors and volunteer hours from our supporters. Please consider getting involved in our book fairs today:
Provide a one-time or monthly donation to support book fairs in Duval County.

Sponsor an entire school's book fair.

Organize a corporate team to volunteer at book fair(s).

Volunteer your time at book fair(s).
Get Involved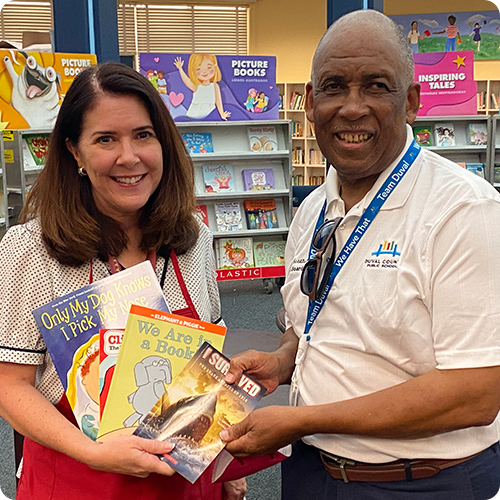 For more information or to support this program directly, please contact Rob Kelly at
rob@readusainc.com.
Contact