Peace In The Pages
READ to Remember Award Honoree: Dr. Floyd Willis, Mayo Clinic
Read USA Inc.
August 30 2023
Today, READ USA is honored to feature our 2023 Peace in the Pages READ to Remember Award Honoree, Dr. Floyd Willis, a renowned physician at Mayo Clinic!
Dr. Willis grew up in Forsyth, Georgia
, and remembers all too well how racial discrimination shaped the lives of his family members and community.
In the 1970's, ambulance services were conducted by funeral homes, and his father, who owned and ran the local funeral home, discovered that only Caucasian funeral directors were getting paid for that service. He approached the county about this blatant discrimination, only to be told "we didn't think you boys could take the test and pass it" to be a licensed medical technician. With Dr. Willis's help, his father studied for the test, and gathered other black funeral directors to do the same, and they became licensed medical technicians. The medical aspects of the test and his experiences with his father inspired Dr. Willis to become a doctor himself. After running his own family medicine practice in Georgia, he went on to become the only African American doctor and family physician at Mayo Clinic in 1992, which had a total of 100 doctors at the time.
During his 30 years at Mayo Clinic, Dr. Willis has become renowned for his research on Alzheimer's disease and other conditions affecting minorities and for working to create a more diverse medical staff by exposing under-represented medical students to Mayo Clinic. He is passionate about his family, his community, and his profession, and credits how reading, learning, and teaching is what's so important in everything he does.
"When my children were growing up, I stressed to them that the most important profession on earth is teaching. That is what READ USA is doing - providing free books and teaching students how to read and understand them. I've been an adjunct professor in three different medical schools and Mayo attracted me because it was said that we may have the opportunity to begin a teaching program. This was exciting to me," said Dr. Willis. "It is the reading, the learning, and the teaching that is really important in everything."
Read more about Dr. Willis here.
Also, you can read more about our 2023 Peace in the Pages event, presented by David & Monique Miller, which will take place on Sept. 28 from 11 a.m. to 1 p.m. at TIAA Bank Field, here.
Donors who support READ USA at $1,000 a year or more receive several benefits, including seats at Peace in the Pages. You can become a READ USA donor today by clicking here.
Shelley Read: Helping At-Risk Students Stay in College
In addition to being an internationally acclaimed author, our 2023 Peace in the Pages keynote speaker Shelley Read has also been a university professor and lecturer for the past 30 years – yet her most meaningful contribution has been helping at-risk students remain in college.
In 2009, while she was a Senior Lecturer in English at Western Colorado University, Ms. Read co-founded the PRIME (Promoting Readiness In Math and English) program with a fellow professor.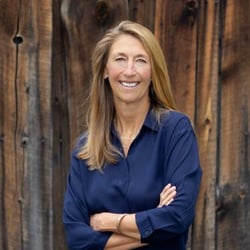 "I founded PRIME because I was heartbroken watching first-generation and at-risk students with tremendous potential being accepted to the university but soon dropping out because they simply didn't have the skills or support to navigate academia," said Ms. Read. "This program gave them community, skills, and hope—everything from help with reading, writing, and math to advising, scholarships, warm jackets, food, hugs, high fives, etc."
PRIME's goal is to inspire students to meet their educational challenges, become an active participant in the campus community,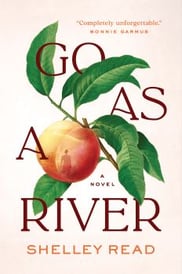 and to ultimately graduate with a degree. Since its founding, the program has resulted in a nearly 70% retention rate of the at-risk student demographic compared to a less than 15% average retention rate nationwide. This earned the program the Colorado Lieutenant Governor's Program Excellence Award in 2014.
"I continued teaching all of my regular English, environmental studies, and Honors classes alongside my PRIME classes, but my ten years working with PRIME students was absolutely the most meaningful aspect of my three-decade career as a professor," Ms. Read shared.
READ USA is thrilled and honored to have such an esteemed, caring, student-oriented educator join us at Peace in the Pages! Ms. Read will be signing copies of her new book and looks forward to meeting our guests at this year's event.
You can read more about Shelley Read here.
---
READ USA hosts Teen Tutor Training
This past weekend, the READ USA team welcomed nearly 50 teen tutors to the Literacy Tutoring program, which kicks off again in just a couple weeks!
At Literacy Tutoring training sessions, which occur over two days, teen tutors learn everything from reading and phonics lesson structure and implementation, to best instructional practices, to sustaining student focus and engagement.
While equipping tutors with instructional knowledge, READ USA's peer-to-peer Literacy Tutoring model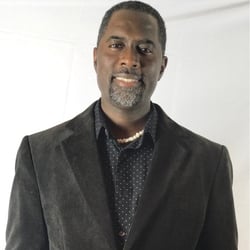 also cultivates social-emotional skills in elementary students and teen tutors, promoting mental and emotional wellness, safety, and inclusion. READ USA Board Member and DCPS Teacher Vincent Taylor spoke to tutors about student engagement, providing them strategies on building meaningful relationships and connecting with cultural relevance. Vincent has written his own series of hip-hop songs that he shared with tutors that help students learn different concepts about academics and social-emotional learning. He's also the author of the well-known children's series, Cornbread, and an inspirational speaker for teacher professional development.
Tutors also receive workforce development training such as career exploration, financial literacy, and professional conduct. Our goal is to not only improve the literacy skills of elementary students, but to set our teen tutors up for future career and life success!
Thank you to our community partner City Year Jacksonville who provided information to our tutors about additional opportunities after they have served as READ USA a tutor, and generously provided their office space for us to host the two-day training.
We are also grateful for our partners at Kids Hope Alliance, Accelerate, and United Way of Northeast Florida for funding.
Check out some photos from this weekend and learn more about Literacy Tutoring here.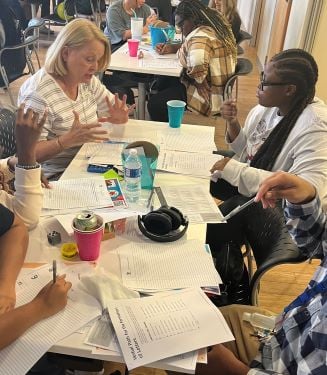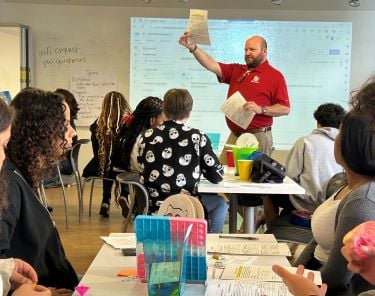 ---
What Does B-B-B Stand For?
If you answered Beaches Book Bash, you were right!
On Saturday, August 19, the READ USA team had so much fun participating in the Beaches Back-to-School Book Bash at Donner Park in Atlantic Beach. More than 200 students had the opportunity to choose free, brand-new books from READ USA and receive free Student Activity Booklets and Parent Guides. There's nothing that READ USA loves more than getting more free books of their choosing into more students' hands and homes!
Many thanks to the Beaches Book Bash team for inviting READ USA to participate!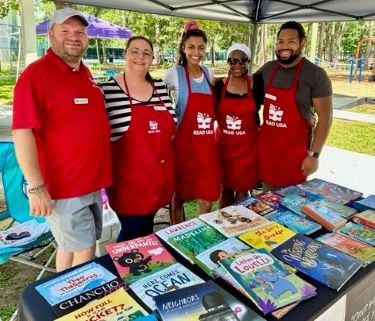 ---
VISTA positions are still open!
READ USA still has a few open VISTA service positions and it's not too late to apply!
Through the AmeriCorps VISTA program, members receive a living allowance, an education award, professional development training and support, and healthcare benefits by serving in a one-year support role.
READ USA has several opportunities help us grow and improve the lives of even more children and teens in our community:
Interested to learn more? Visit the Apply section of our website:
---
Children's Book: Sincerely, Emerson: A Girl, Her Letter, and the Helpers All Around Us, by Emerson Weber
Illustrated by Jaclyn Sinquett
Sincerely, Emerson: A Girl, Her Letter, and the Helpers All Around Us, is a non-fiction story written by 11-year-old Emerson Weber. In the story, Emerson celebrates letter writing and expresses her gratitude for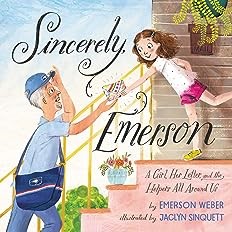 her mail carrier, Doug, and all the essential workers around her seen and unseen. Emerson uses jokes and her favorite words "dear" and "sincerely" and all the words in-between to connect her readers to her letters.
Emerson writes letters and sends them to her friends and family. She carefully decorates each envelope before she puts them in the mail. One day as Doug, her mailman, was picking up her letters, she had an epiphany. What if she wrote a letter to Doug expressing her gratitude for making it all possible for her to send and receive letters? This act of kindness prompted Doug to share his letter with co-workers and they wrote letters of introduction about themselves and gratitude to Emerson for making letter writing come alive.
One tiny act of kindness made a huge impact on Emerson's community and beyond. This true story is heartwarming and sincere. This beautiful picture book celebrates letter writing and expresses gratitude for others.
Submitted by Dr. Barbara Lacey-Allen, Book Programs & Family Engagement Director
---
Parent Education Corner: Helping Our Children Sound Out Words Smoothly
These activities are typically appropriate for children in kindergarten through third grade.
Sounding out a word involves saying the sound of each letter or letter combination one by one until the end of the word, and then saying them all together again quickly. Help your child sound out words by:
Showing how to say each letter sound in a word, starting at the left-hand letter and moving right, and then joining all the sounds together to form a word.
Stretching and connecting sounds together as much as possible. The box below shows an example of how this might sound.
Reminding your child to check their pronunciation after they connect the sounds together. For example: ask if the word is a real word, ask if they know the word, or if the word is not familiar, ask them to reread the word to make sure it is correct.



From The U.S. Department of Education's Institute of Education Sciences and The What Works Clearinghouse.
Submitted by Kathi Hart, Tutoring Program Content Specialist
Do you have any questions or ideas for the Parent Education Corner? Anything you'd like to learn? Let us know here!